https://heldesign.com/crochet-heart-for-valentines-day-card-uk/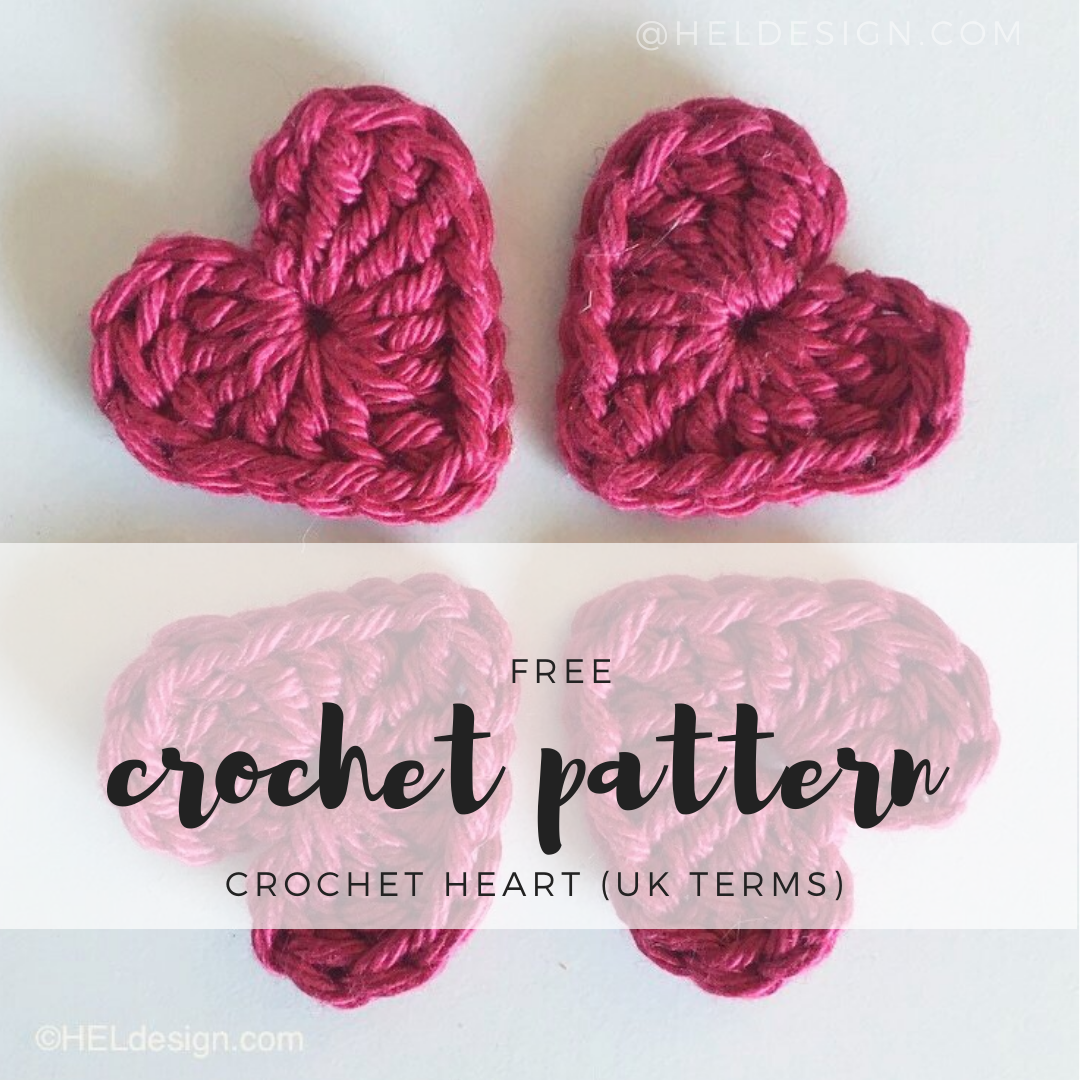 ---
DESIGN AND PATTERN:  Hege Espeland Lygre – www.HELdesign.com
Please read the Terms of use for my crochet patterns.
---
With a crochet hook and some scrap yarn you´ll make these cute, tiny crochet hearts in a few minutes. And with Valentine´s Day right around the corner, they´re perfect as decorations on a homemade card.
---
MATERIALS
Scrap yarn
Crochet hook that goes with your yarn (check the label)
STITCHES / ABBREVIATIONS (UK terms)
---
PATTERN
Make MR. Tighten it until the ring is about 1 cm (about half an inch).
Then you crochet the following stitches in the MR:
(3 ch, 3 dbtr, 3 tr, 1 ch, 1 dbtr, 1 ch, 3 tr, 3 dbtr, 3 ch, 1 sl st)
Tighten the magic ring until the opening is closed. Cut off and sew in the ends.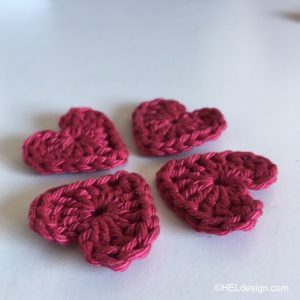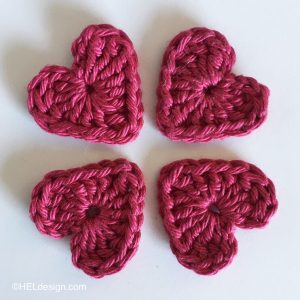 With some thick paper (I used watercolor paper), a pen and some glue you can easily make your own card for your mom on Mother´s Day or for your love on Valentine´s Day.
I recommend using a pencil to sketch out the words before you go over it with a pen/marker. Glue on as many hearts as you want, and voila – you have your own homemade card.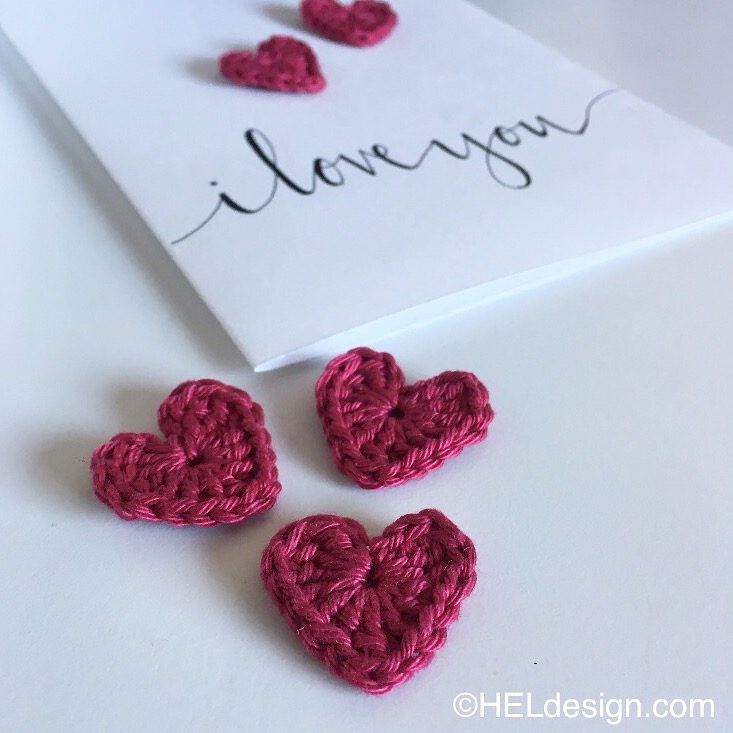 The hearts can also be used to decorate presents. On the photos they´re used on Christmas presents, but they´re just as perfect on birthday gifts and other type of presents.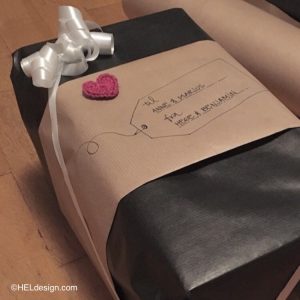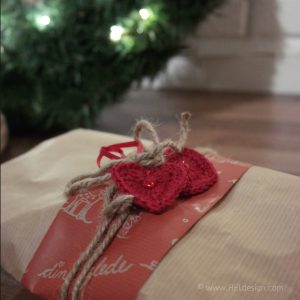 ---
Good luck! 🙂
If you use my patterns please link back to www.HELdesign.com.
And if you post on Instagram please tag photos with #heldesign_pattern and @heldesign_crochet (that way I can find you and see what you made) 🙂
---
Would you like to learn how to crochet? Visit my YouTube channel, there you´ll find videos of the basic stitches and with time there will also be special stitches, various projects and requests.
Contact me if you have any questions 🙂